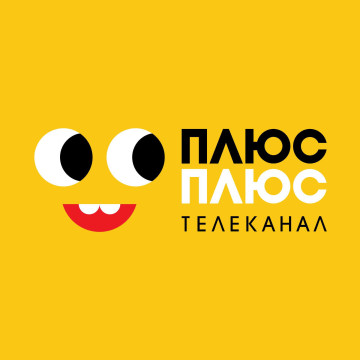 "Speak Ukrainian" from PLUSPLUS will appear on the UNICEF Learning Passport platform
On November 9, the Day of Ukrainian Writing and Language, PLUSPLUS TV channel has a reason to remind how beautiful and important it is to speak Ukrainian. PLUSPLUS begins cooperation with the United Nations Children's Fund (UNICEF) in Ukraine and is pleased to announce the first project, the communication and dissemination of which will be supported by the organization. From now on, the well-known series of cartoons of the TV channel PLUSPLUS "Let's talk Ukrainian" has become available on the educational platform of UNICEF Learning Passport .
The Learning Passport educational platform is an online library of materials for informal and formal education, which aims to improve the access of participants in the educational process to high-quality continuous education, which becomes especially relevant in the period of distance learning. Designed for children and youth, parents and educators, the platform is an apt way to spread education, in particular, knowledge of the Ukrainian language through the TV channel PLUSPLUS project "Speaking Ukrainian". It is worth noting that the cartoons "Let's speak Ukrainian" are recommended for viewing in schools by the Ministry of Education and Science of Ukraine, that is why their appearance on the Learning passport online platform gives additional importance to the language for the development of children and serves as a large-scale all-Ukrainian platform for promoting the idea of confidently and competently speaking Ukrainian .
" We support initiatives that help educators and students learn better. Especially if it concerns the Ukrainian language. Therefore, we recommend educators and parents to use the cartoons "We speak Ukrainian" as auxiliary material for explaining some topics to children , " said the acting director. Serhiy Shkarlet, Minister of Education and Science of Ukraine.
"The cartoon series "Let's speak Ukrainian" is an extremely important social project for Ukraine. We believe that presenting such topics as common language mistakes and advice on the modern Ukrainian language with the help of the stories of the main characters PLUSPLUS - Trikuti, Quadrik and Kruzhka, contributes to the easiest and most accessible way for children to remember lexical, grammatical and spelling rules. We strive to inspire children and their parents to use their native language more and more in communication. And we are very happy about UNICEF's support in promoting this idea in Ukraine ," comments Ivanna Naida , general producer of niche channels 1+1 media.
"From the very beginning of the quarantine, UNICEF began to expand the capabilities of the Learning Passport educational platform to provide access to quality educational materials that will help teachers, students and parents during distance learning and beyond. First of all, we develop and adapt educational materials that develop key competencies in an interesting and accessible form for children and young people. "Speaking Ukrainian" is the first course that we distribute jointly with the TV channel PLUSPLUS. We believe that our joint efforts will serve as a useful addition to educational programs in these difficult times," said Lotta Sylvander, Head of the UNICEF Office in Ukraine.
Additionally:
The animation project "Let's Speak Ukrainian" , which premiered in September 2019, was created on the basis of the books "100 Express Ukrainian Lessons" by Oleksandr Avramenko with the support of the Ministry of Culture of Ukraine.
PLUSPLUS is an animated, entertaining and informative TV channel for families with children of preschool and school age. PLUSPLUS is products of our own production, the best of world animation, favorites from Disney, Nickelodeon, as well as educational and educational cartoons.
Learning Passport is a global platform of educational materials of UNICEF and Microsoft, which is implemented in Ukraine in cooperation with the Ukrainian Institute for the Development of Education. The platform will be publicly accessible and will be simple and convenient for teachers, students, students and parents of preschool children to use, and will also contain materials adapted and/or created for children with special educational needs.
Read also