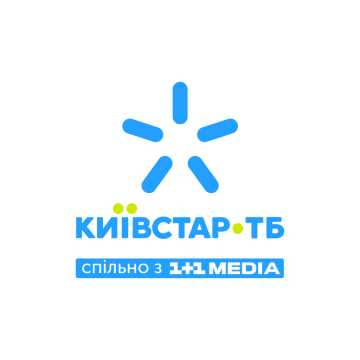 Kyivstar TV and BIG DATA UA started cooperation on improving TV viewing analytics in the OTT segment
In December 2021, the online television platform Kyivstar TV , a partner project of the 1+1 media group and the Kyivstar company, and the independent rating agency BIG DATA UA began cooperation with the aim of enriching Big Data Rating - data for measuring the behavioral attitudes of viewers in the OTT segment. Increasing the general population of online TV users under investigation will allow us to more accurately answer questions about the channels that Ukrainians watch on OTT platforms and the content that attracts the most attention or does not interest them at all. The system allows for analysis by grouping data by geographic, time and other characteristics. The result of ratings of TV channel viewing by OTT subscribers of Ukraine is published every month on the bigdataua.com website, and partners and clients of BIG DATA UA have the ability to analyze data at any time.
Pavlo Rybak , head of Kyivstar TV, notes: "The rapid growth of the OTT market and the increase in the number of users of such services makes it possible to use the obtained data for a detailed study of audience behavior. We are happy to join this initiative, so that thanks to the analytics of viewing TV channels through the Kyivstar TV service, BIG data DATA became even more accurate and market players received additional analytics on the popularity of TV channels and their products."
Users of online television services are mostly a socially active and modern audience, which, according to previous research by BIG DATA UA , includes spouses under 45 with minor children, both spouses work, have higher education, live in regional centers or in the suburbs around such cities. Conclusions about TV viewing trends are mostly based on the behavior of this segment of the population and are key to constantly improving the offer and studying customer needs.
Serhiy Boyko , founder and head of BIG DATA UA, comments: "Increasing the researched audience due to cooperation with Kyivstar TV, on the one hand, provides a clearer picture of the viewing mood of all OTT users in Ukraine, and on the other hand, which is probably the most important, adds territories that were previously almost unrepresented. Therefore, users of Kyivstar TV are located in a larger number of settlements throughout Ukraine."
Serhii also adds: "Since the metrology of big data research is not a selective measurement, and all data without exception is collected for analysis, there is an opportunity even for small local broadcasters to see the smallest possible number of viewers. I am very happy to start cooperation with Kyivstar TV and am sure that it will benefit the development of the entire OTT segment in Ukraine."
Read also