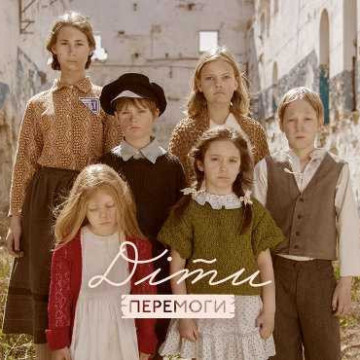 Subtitles for the project "Children of Victory" in the TOP-10 most popular in 2017 according to PromaxBDA
The titles for the "Children of Victory" project, which the 1+1 design team of the 1+1 media marketing department developed for Svitlana Usenko's documentary film, were included in the " Top 10 Main Titles of 2017 " rating by PromaxBDA and were recognized as one of the most popular.
"It is very nice that the credits for the film "Children of Victory" are chosen as those that not only set the tone of emotional perception for the film, but are also evaluated as an independent creative work for the idea and its implementation. To be in the top ten of the PromaxBDA rating is an important distinction for our group," comments Olena Martynova, strategic marketing director of 1+1 media.
Together with 1+1 media, in the TOP-10 most popular in 2017, PromaxBDA included works developed by the world famous Disney Channel for "Andi Mack", FX for "Feud: Bette and Joan", AMC for "The Son", Imaginary Forces for " Anne," Fox for "Shots Fired," Sequence for "Jules Unlimited," HBO for "Real Time with Bill Maher." The list also includes credits for the series "Prison Break" and "American Gods".
It will be recalled that in the opening credits at the beginning of the film "Children of Victory" each child draws a picture with chalk. But the drawings are more than just images: they show something precious about what children have lost in war. The tape is dedicated to the most dramatic pages of Ukrainian history. The author of the film, Svitlana Usenko, collected the stories of six heroes from different parts of Ukraine who, as children, witnessed a large-scale tragedy from 1939 to 1945, finding themselves at the epicenter of the war. "1+1" TV channel showed it for the Day of Remembrance and Reconciliation, May 8.
Read also