INTERNSHIP PROGRAM "CLOSER TO TV"
STAGES OF INTERNSHIP
1st stage
2nd stage
Completion of the internship
HOW TO JOIN THE INTERNSHIP PROGRAM AT 1+1 MEDIA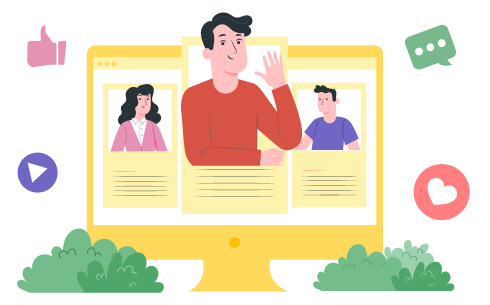 Resume + video resume
Tell us about yourself! Make a video business card for 1-2 minutes, in which you briefly state why you should become our superhero.
Submit all the necessary information via the electronic form on the website.
Please note that forms must have a video resume to be considered.
Interview
Pass the interview. Meet the mentor. Show your knowledge and skills and learn more about future projects and opportunities.
Internship
Receive an invitation to join an internship and take the first steps towards your career victories.
Vacancies for interns
All vacancies6
Administration and Operation of facilities1
Journalism – Editorial3
Marketing - Advertising - PR1
HR1