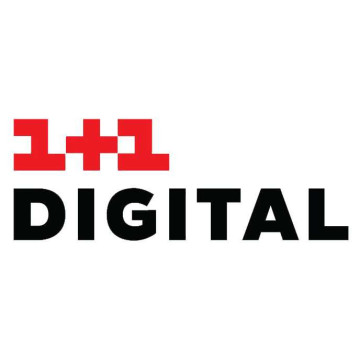 1+1 Digital launched the "second screen" function in the mobile application 1+1 video - "TB+"
Thanks to it, viewers will receive additional interactive content directly in their smartphone. Currently, this service has no analogues in Ukraine.
"Our team continues to complement the television projects of 1+1 media with relevant digital solutions, because time does not stand still and the viewer needs to be surprised every day. Previously, we watched TV with a remote control in our hands, now it is a smartphone, where we periodically look, distracting ourselves from what is happening on the screen. Therefore, it was quite logical to make the smartphone not a rival of the first, main screen, but an assistant: the so-called second screen. A place where there will be additional and, most importantly, unique content, which will make viewing the program even more interesting for viewers of the 1+1 media group channels and users of the 1+1 video mobile application," says Oleksandr Kozachenko, head of the entertainment department of 1+1 content products Digital.
A team of editors and designers is working on the contents of the "TV+" service, which creates individual content for each of the programs where it is planned to be used. The start of the interactive function took place together with the launch of the largest music show of Ukraine - "Voice of the Country. Reboot". From now on, viewers will be able not only to vote for their favorite artist, but also, for example, to view the text of a participant's song on the "second screen" right during the broadcast and even sing along to it. Also, "TB+" will offer viewers interactive cards with links to the original songs, additional information about the participants and the project, and much more unique content.
Over time, "TB+" will expand its presence to other live shows of TV channels of the 1+1 media group. Also, part of the interactive elements will be available to "TV+" users while watching movies and TV series. Another advantage of the updated 1+1 video mobile application for its users will be the ability to watch TV channels of the 1+1 media group online and simultaneously leave comments and chat with each other.
Currently, 1+1 video with the new "TV+" feature is only available to Android users . The application will soon appear in the AppStore.
Read also