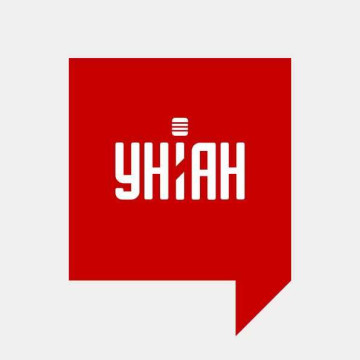 1+1 media is outraged by the National Council's refusal to renew the UNIAN TV license
On January 10, the National Council for Television and Radio Broadcasting denied a digital license to the UNIAN TV news channel, which is part of the "1+1 Media" group.
The "1+1 Media" group is outraged by such a decision of the National Council and believes that in the midst of the election campaign, the groundless denial of a license to an information channel and the issuance of a license to pro-presidential channels is exclusively politically motivated.
"We see that as the elections approach, the cases when the pro-presidential majority in the National Council continues to defend the interests of certain political forces are becoming more frequent. We are concerned that for some reason the Verkhovna Rada did not have time to vote in 2018 on a resolution on a moratorium on inspections of mass media by controlling agencies in the pre-election period, which is an established practice of elections in Ukraine in previous years. We are convinced that on the eve of the elections, politicians should stand aside from the work of independent mass media, - commented the general director of 1+1 media Oleksandr Tkachenko . - At the same time, by refusing to renew the UNIAN TV license, a large part of the population of Ukraine is artificially denied access to quality content and narrows the viewer's choice to channels that broadcast exclusively a pro-government point of view."
The National Council of Ukraine on Television and Radio Broadcasting also refers to the alleged absence of a contract between UNIAN TV and Zeonbud. However, this contract was signed on July 20, 2018.
"Our legal framework is built in such a way that it creates a large space for political manipulation. We are convinced that during the election campaign there should be a regime of silence, when political forces will not interfere in the activities of media groups, and licenses will be issued in accordance with the law. Otherwise, the situation will increasingly resemble George Orwell's novel "1984", comments the director of the legal department of "1+1 media" Tetyana Smirnova .
"1+1 media" intends to defend its rights in court.
As a reminder, since 2008, UNIAN TV has had a license for digital broadcast (multi-channel) broadcasting in the MH-4 multiplex, which was subsequently extended by the National Council in 2015. However, all this time, the channel did not have the opportunity to broadcast, because the regulator did not provide the appropriate conditions for this, in particular, the telecommunications operator was not identified. When there was an opportunity to change the number of the multiplex to a free place, "1+1 media" submitted an application for reissuance of the license with a request to register as a telecommunications operator "Zeonbud" and enter the multiplex MH-3 in order to have the possibility of digital broadcasting. Yesterday, the national regulator rejected this application.
Read also