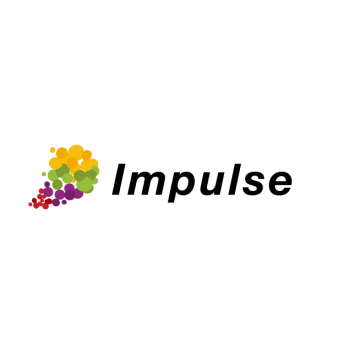 1+1 media launched a digital project to measure employee engagement "Impulse"
A year ago, 1+1 media started working on a tool that will help measure staff engagement and provide prompt feedback. The project was successfully launched at the end of June. On June 26, employees of the 1+1 media holding were presented with the "Impulse" feedback service, in which every registered user can anonymously share their impressions of the company as a place of work, and the company can analyze the information received and take measures for continuous improvement. The development of the project is conditioned by the need to receive feedback from employees and to respond quickly to the requests of colleagues.
Site users leave comments about physical working conditions, processes and staff, etc. The company receives the results in the form of generalized graphs of satisfaction and engagement levels by department, analyzes them and takes measures for improvement. The site's algorithm is written in such a way that it is impossible to get data about users or authors of posts.
The tool also measures the mood of employees on a special scale - "pulses", each of which symbolizes a separate state of satisfaction - from extremely dissatisfied to very satisfied. Each user can view the scale of other structural divisions, sort statistics by periods, analyze their mood and visualize a graph of personal satisfaction.
"Previously, we used to measure employee engagement using the services of specialized companies, but the process of processing and providing feedback required a lot of time. For us, as a company with a fast pace of work and decision-making, such a long process is not very efficient. That's why we decided to develop a tool that will help you get an objective picture of reality instantly and allow you to quickly respond to requests from colleagues in order to increase the level of engagement. An important condition when creating "Impulse" was to make it as comfortable to use as possible, so it is available both from work personal computers and mobile devices, " commented Larisa Brouver, HR director of 1+1 media.
During the month of using the site, out of more than 2,000 full-time employees of 1+1 media, 750 are active users who left about 600 comments in total.
In mid-August, the stage of processing and implementation of requests sent by users will begin. Also, 1+1 media plans to launch the "Agents of Change" club - a community of employees who are ambassadors of the employer's brand. They will participate in monthly meetings with department heads and HR managers, discuss and coordinate the process of implementing quality changes.
"We are convinced that the initiatives for change should come from the employees themselves, as well as the way of their implementation. After all, managers often do not know about the seemingly obvious needs of subordinates, because they do not talk about them. "Impulse" helps to identify such needs, and "Change Agents" - to implement them. Therefore, in this case, even a small "impulse" from employees is the driving force of big changes for the company. We believe that this is a successful case on the way to improving the employer brand, so we are ready to share our experience with other companies ," said Larisa Brouver.
The outsourcing company "Idale" worked on the development of the site, the curators of the project are 1+1 Digital.
Read also