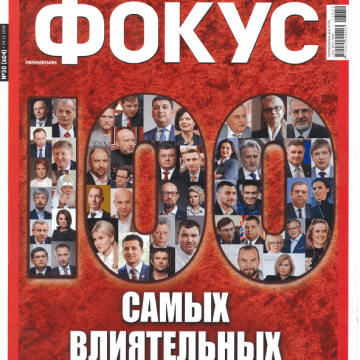 Oleksandr Tkachenko, general director of 1+1 media, was named one of the most influential Ukrainians
The treasury of 1+1 media awards has been replenished with new achievements. Today, an issue of the publication "Focus" was published, in which the annual ranking of the most influential Ukrainians was published. In total, the list includes 100 people who, in the opinion of the publication, made the greatest personal contribution to the development of the country in 2018.
The general director of 1+1 media Oleksandr Tkachenko took 76th place in the rating, and the host of "TSN. Week" Alla Mazur ended up on the 82nd step.
As noted in "Focus", the appearance of Oleksandr Tkachenko in the list was due to his work on expanding the activities of 1+1 media and promoting the development of film production, including with European production companies. Alla Mazur became the laureate and record holder of the rating, because in April of this year, the host received her eighth "Teletriumph" and collected the largest number of statuettes in the entire history of the award.
We are proud of our colleagues and thank them for their position and clear steps on the way to implementing better changes for both our company and the entire country.
Read also