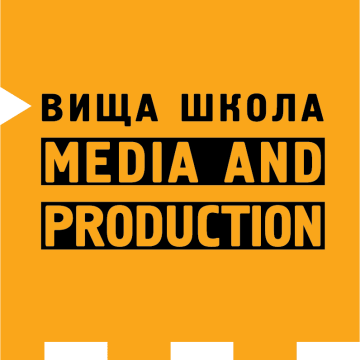 TV host "Breakfast. Weekend" Valentina Khamayko became a mentor of the "Children's Media School"
Higher School of Media & Production announces the launch of the updated direction "Children's Media School" , whose mentor became the popular TV presenter "Breakfast. Weekend" on channel 1+1 and mother of four Valentina Hamaiko. Her role is to guide children, hold meetings outside lectures and support young students from the beginning of their studies to the very finals. The course starts on February 15 and is designed for children aged 8-15 years.
"My main task is to inspire children, to take the first and important step, perhaps even to my future profession, or just to do something new and unusual for myself. It is important for me to be the force that will lead this group: that can correct a little, motivate, focus and help bring things to an end. As a mother for my children, and as a mentor, I will invest in the development of the potential of the young students of the Children's Media School, " Valentina commented.
The training program will contain 6 modules: journalist, operator, presenter, director, vlogger, reporter. Children will be able to try themselves in different roles and choose which of the vectors of their future television career they like the most. The duration of the course is 1 month.
According to the TV presenter, the goal of the Children's Media School is to teach children the basics of media education, so that in the future they can be great specialists who create cool content, regardless of what professional path they choose - be they journalists, presenters, producers or video bloggers. The course will be a good opportunity for children to try, immerse themselves and feel themselves in the direction they have chosen.
"We are grateful to Valentina for agreeing to become a mentor of the "Children's Media School", because she, as a mother of four children and a professional in her field, knows how important it is to develop from childhood innate talents of own children and direct their development in the right direction. Together with her, our team will help children to reveal their own potential, " emphasized Yuriy Bilokur, head of the Higher School of Media & Production .
In addition to this course, as part of the Children's Media School, other areas such as "Blogging", "Presenting", "Producer" and "Journalism" will be launched:
In the "Blogging" course, children will study in detail the peculiarities of photo and video shooting, processing and editing, algorithms for posting and promoting their pages in social networks. Start - March 23. Participants are 10-15 years old. As part of the "Leader" course, the best specialists of 1+1 will work on the acting skills and stage language of young students, as well as teach them not to be afraid of the camera and to hold themselves correctly in the frame. Start - March 28. Participants are 10-15 years old. The career orientation course for children "Producer" will familiarize you with each of the stages of creating a media product. During the training, they will turn into a production group that, under the supervision of a curator, will develop a product concept, conduct casting and filming, and also edit their own video product. Start - March 28. Participants are 10-15 years old. The course "Journalism" will be useful to everyone who plans to connect the future profession with information. The program is segmented into 5 main blocks: from the standards and basics of journalism to creating your own TV story on the set of TSN. Start - April 18. Participants are 10-15 years old.
The training will be conducted by professionals of 1+1 media, and separate classes of the program: show business stars and presenters of the " 1+1" and "2+2" channels, who will share advice from their own experience and give their instructions for improving the professional skills of course participants.
A video about Valentina Khamayko's mentoring is available at the link
Read also