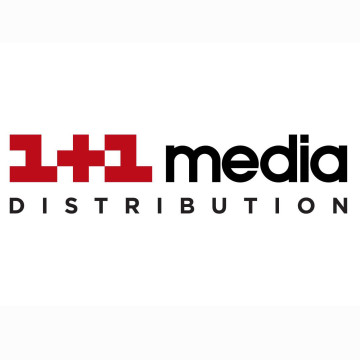 Three rated 1+1 media distribution channels from the VIACOM package will be available in Triolan packages
In order to increase the number of thematic channels in its offer for the viewer, Triolan, one of the largest providers of Ukraine, is expanding its partnership with 1+1 media, including three paid channels with premium content from the distribution portfolio of 1+1 media to the list of its program services distribution - "Spike", "Nickelodeon" and "Nick Jr."
Already from October 1, 2018, all packages of the provider will be supplemented with the entertainment TV channel "Spike", which will broadcast cult foreign series and films in the genres of drama, thriller, action and reality. The children's entertainment TV channel "Nickelodeon", whose network is built taking into account the interests of children and adolescents aged 3 to 16, and "Nick Jr." will also be available to viewers. – a TV channel aimed at preschoolers and children of primary school age (3-7 years old). Nick Jr. will broadcast content that promotes the development of children's attentiveness and imagination, as well as teaches a positive attitude to the world around them and instills family values. These TV channels will be available in all cities where Triolan is present.
"We are happy to expand mutually beneficial cooperation with one of the largest media groups in Ukraine - 1+1 media, because we strive to provide our customers with an even greater selection of TV channels to provide them with access to new premium content. TV channels "Spike", "Nickelodeon" and "Nick Jr." interesting for viewers and having them in packages will increase our competitive ability. Moreover, according to our development strategy, starting in the new year, we plan to expand the software content of the package in parallel with the planned price increase. In addition, for subscribers using the Triolan TV mobile application, the Nickelodeon TV channel will be available in HD quality, and a convenient catch up function will be available. It is important for us to encourage subscribers to choose the best TV channels available for Ukraine to watch," commented Vadym Sydorenko, CEO of Triolan.
"The Triolan company has a well-chosen network filling, because, first of all, it is made taking into account the preferences and wishes of customers. The offered TV channels are niche global brands, and subscribers will be able to appreciate the advantage of their presence in the provider's package offers right from the start of viewing. As for the price change for package offers, this is a logical and consistent step, because improving the quality of the content provided requires additional resources for its high-quality production and broadcasting," said Andrii Malchevskyi, director of distribution and development of the 1 + 1 media broadcasting network.
"Spike" is an entertainment TV channel for true connoisseurs of quality television, aimed at men and women aged 25-50. In April 2018, the TV channel "Spike" was added to the List of foreign programs, the content of which meets the requirements of the European Convention on Transborder Television and the legislation of Ukraine. In addition, "Spike" is one of the few foreign channels that already has a Ukrainian soundtrack.
"Nickelodeon" is a children's entertainment TV channel, the content of which not only entertains, but also helps children's development in a playful way.
Nick Jr. - a TV channel that presents a unique combination of educational and entertainment content for preschoolers in an environment that is loved by children and trusted by parents.
According to statistics, "Nickelodeon" and "Nick Jr." are among the TOP-20 TV channels in terms of views on leading digital platforms, and are also the leaders of views among all children's channels for the period from 01.01.2018 to 08.31.2018.
Read also