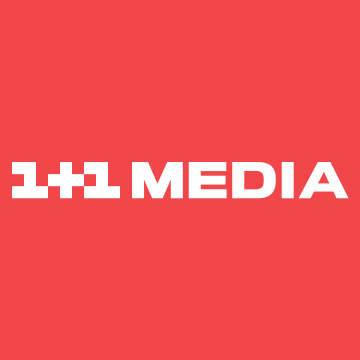 Three thousand entrepreneurs learned from market leaders, including 1+1 media, at the GET Business Festival
The headliner of the event was Vasyl Khmelnytskyi, the founder of the UFuture holding. He shared five principles on how to develop yourself and be successful: look for the right environment, learn throughout your life, listen to alternative opinions, implement the knowledge gained, and be sure to share achievements.
"In moments of despair, you find unique solutions ," said Yevhenii Dykhne, president of Ukraine International Airlines, and Serhii Tanchynets , frontman of BEZ OBMEZHEN band , about how the crisis became an impetus for new opportunities . They presented a case study of organizing an online concert in the hangar of Boryspil airport.
DTEK Executive Director Dmytro Sakharuk explained why businesses go beyond the usual business models and how openness, innovation and partnership are changing DTEK.
Participants learned how digitalization helps companies remain competitive and meet current market needs from Dmytro Shimkiv, chairman of the board of directors of Darnitsa Group, and how to bring a new product to the market despite the crisis and other restrictive circumstances from the founder of the Astorg holding, the Ukrptahoservice company, TM Foodmama and "Gotovo" by Natalia Shmigelska .
Evgeny Bulak, Director of Sales and Customer Service of Vodafone Ukraine, spoke about the benefits and possibilities of artificial intelligence . He used examples to show how AI is becoming a driver of the development of medicine, biotechnology, ecology and agricultural technologies.
Today AVK is one of the technological leaders of the food industry. This year the company is celebrating its 30th anniversary. The founder of AVK, Volodymyr Avramenko , spoke about the main principles that help the company only strengthen its leadership over the years , among them: not being afraid to go where no one goes, to conduct business "in a white way", to be different from everyone and to introduce innovations.
The peculiarities of the application of strategies of large companies in small and medium-sized businesses were discussed in the format of a panel discussion by the co-founder of Nova poshta Vyacheslav Klymov , CEO of SHABO Giorgi Iukuridze , co-founder and CEO of the group of companies MOZGI GROUP , producer Iryna Horova. The moderator was the executive director of the European Business Association, Anna Derevyanko.
The founder of izibank spoke about the characteristics of the client of the future and what to offer him today Anna Tihipko . Cases of effective implementation of innovations and effective marketing strategies were shared by the chairman of the board of SC "Alfa Strahuvannia" Iryna Hevel, vice-president of marketing Carlsberg Ukraine Iryna Kachura , Head of B2B "Vodafone Ukraine" Andriy Fedorov, director of 104.ua Yuriy Petruk.
The new functions of the "Diya.Business" portal were presented to the participants of the GET Business Festival by the Deputy Minister of Digital Transformation for European Integration, Valeria Ionan.
" As early as 2022, 70% of online purchases will be made on marketplaces," Yaroslav Humenyuk , marketing director of robota.ua , told the participants how to create a convenient platform and bring traffic there, and also shared his experience of building an effective marketing strategy for an online marketplace.
Top specialists from FAVBET talked about the peculiarities of working at Entertainment Tech. Marketing director of FAVBET Oleksiy Tserkovnyi shared new marketing tools in this field. The importance of corporate social responsibility for business was conveyed by Head of PR & Employer Branding FAVBET Ksenia Tyurikova . She presented the participants with the FAVBET project on digitization of libraries:
" We are turning libraries into hubs and thus digitalizing young people. In the near future, we will visit the ninth region and contribute to its development . "
Creative director of FAVBET, Boris Tsomaya , told how to differentiate from competitors and create a creative concept even under strict restrictions:
" When you create creativity, do not rely on your own mind and hypotheses. It is important to understand your client's feelings and values. Therefore , before starting the implementation of a creative concept, study the market - today there are enough tools for this .
Ihor Syrovatko, the head of OLX's customer service department in Ukraine and Central Asia , convinced entrepreneurs that OLX is a smart choice :
" Usually, to start a business, you need to develop a website, hosting, reserve a domain, ensure traffic and promotion, integrate with payment systems, connect delivery. But it takes time and money. However, you can choose OLX and from the first day get access to an audience of 25 million people, a ready-made online store, our domain, our delivery, marketing tools and even a personal manager .
During the GET Business Festival 2021, they also talked about the level of financial literacy in Ukraine. Dmytro Rotar , a financial expert and representative of the Center for Exchange Technologies , said that, according to the Organization for Economic Cooperation and Development, in 2018, Ukraine ranked last in terms of financial literacy among the 30 surveyed countries. At the same time, the lowest level was observed among young people aged 18 to 24 years. He shared steps that can improve the situation:
" The main efforts of the state in this direction should be concentrated not only in the acquisition of thematic skills and knowledge, but also in the creation of a predictable economic environment attractive for the use of these very skills . "
Yuliya Dalibuk, communication manager of robota.ua, shared labor market analytics, and Iryna Ivasiuk , director of the HR department at TEDIS Ukraine, shared tools for increasing team engagement . Participants learned about KRI as a team motivation tool and a way to achieve the company's strategic goals from Victoria Zheldak, HR Director of Biosphere Corporation, and how to train new generation leaders from Valeriya Zabolotnaya, rector of Academy DTEK.
Also among the speakers of the GET Business Festival were: Pavlo Fleisher, director of the development of the Binotel virtual PBX, Oleksiy Taranenko , the director of the development of Nova Poshta, Anatoliy Martynyuk , the Product Owner of the SOTA IT product , Tamara Kidruk, the head of social and charitable projects of Vodafone Ukraine, director of DTEK Service » Tetyana Shyshlova, director of sales and customer service of D.Solutions ( YASNO brand) Yevhen Bushma , restaurateur, actor, TV presenter, showman Daniel Salem , HRD of Novaya poshta Nina Masiuk , HR director of Coca-Cola HBC in Ukraine, Armenia and Moldova Natalia Pintya and other leading business practices.
In addition to practical content and networking, this year at the GET Business Festival there was an opportunity to win 100 thousand hryvnias for the development of your own business! Ten finalists, determined by the vote of Delo.ua readers , presented their projects to the jury and festival participants. The victory was won by the start -up S.Lab , which manufactures foam and plastic from hemp and mushrooms, which is 100% zero-waste and zero-toxic material.
Organizers of GET Business Festival: business/media bureau Ekonomika+ and online publication delo.ua.
Read also