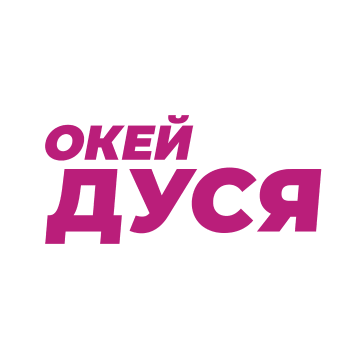 1+1 Digital is relaunching the tabloid "Dusya" in the format of a video blog
The digital team of the 1+1 media holding announced the relaunch of the "Dusya" tabloid, which was previously one of the sections of the "Telekritika" online publication. From now on, the project will exist in the format of a YouTube channel called "Okay, Dusya" and will inform about the Ukrainian media business in an informal and humorous way.
The focus of the newly created YouTube channel is on industrial events, the life of Ukrainian media personalities and behind-the-scenes show business. The blogger Olga Zhuk, who hosts the program on behalf of Dusi, became the face of the Internet project.
Monetization of the vlog is planned on the basis of the YouTube AdSen s e partner program and advertising integration into the content of the channel.
"We already have an example of a successful own web project FootballHub and see the potential in niche products designed for an audience on the Internet. Our team saw that " Dusi " became crowded on the pages of " Telecritika " , so we arranged for her to move to her own YouTube channel. Therefore, the launch of the "Okay, Dusya" project became a logical continuation of our strategy of creating native digital content," said Anna Tkachenko, digital director of 1+1 media.
Production and monetization of content for the "Okay, Dusya" channel, as well as other video projects within the framework of the 1+1 Digital team for the Internet, will be carried out by a web production company separate from the television business.
We will remind you that at the end of 2018, 1+1 media announced the rebranding of the online publication "Telekritika". Since then, the resource has updated its logo, presented a new site and sections.
Link to the project's business card: https :// bitly . com /2 UVs 3 pG
Read also