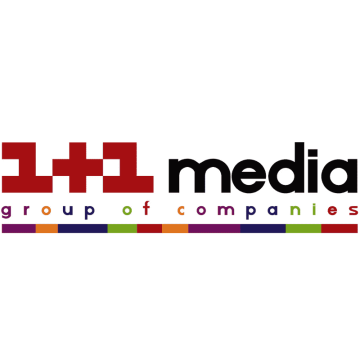 1+1 media has started the procedure for obtaining an international ISO certificate for information security
The certificate will cover websites and web sites included in 1+1 media, namely: official websites of channels 1+1, 1+1 International, 2+2, TET, PLUSPLUS, Bigudi, websites of news portals TSN.ua, UNIAN, Glavred, the sites of the VOD platform 1+1 video and the SUDUM content copyright protection service.
Obtaining the ISO 27001 certificate involves the implementation of information security management and the modernization of risk control processes in the direction of information protection. The procedure will take place in several stages and will take from six months.
The business goals of 1+1 media provide for compliance with information security guarantees, so passing the certification procedure will be considered not only as a strategic basis for development, but will also mean confirmation of the guarantee of information protection by an independent body, increasing the level of customer trust and a complete review of its own organizational processes.
"Following the safety of the content we broadcast to our viewers, the process of implementing the certification procedure is the right and necessary step. We are convinced that in the near future, customers and clients will not work with non-certified companies, so it is no less important for us from a business point of view. Already today, there are many cases when fraudsters try to use user data for profit, and one of the latest such examples is our case, when 1+1 media became a victim of illegal mining of its sites. We are convinced that already in the near future digital will be a powerful source of income for the company, and guarantees of information protection are an additional competitive advantage over other media groups on this path," comments Anna Tkachenko, director of the digital department and director of strategy and development of 1+1 media. .
Ukrainian companies that have already received the ISO 27001 information security certificate: Terrasoft, DATAKOM, UPG, Intetics Inc., Tieto, GlobalLogic, etc.
Read also