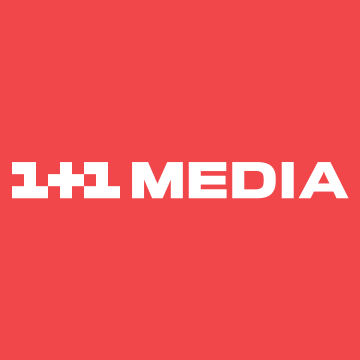 1+1 media and Kyivstar TV participated in serial pitching within the framework of the "Youth" film festival
The Kyiv International Film Festival "Youth", celebrating its 50th anniversary in 2021, has announced the start of accepting applications for participation in serial pitching as part of the film festival, which will take place from May 29 to June 6. The winner will receive a prize fund of $ 25,000 in the form of financial and technical resources to create a teaser and media support and promo project. The exclusive presentation of the product will take place on leading Ukrainian media services: partner platform 1+1 media — Kyivstar TV and MEGOGO.
In particular, 1+1 media and Kyivstar TV will provide $15,000 support to the pitching winner, which includes technical and resources that will be provided together with the 1+1 media partner by the company "OperTec", will provide promotion for the event and the product itself, will help in creating a distribution portfolio
The cash prize from MEGOGO is $5,000, as well as media support on media service resources worth $5,000.
The serial pitching project will take place for the first time on the platform of the Molodist film festival, and its main goal will be not only the popularization and development of the Ukrainian serial product, but also the actualization of modern narratives and increasing the concentration of domestic creative content. Today, the series format is one of the key drivers for the growth of the audiovisual market. The implementation of the serial pitching project is another step in the development of the Molodist film festival as the leading industrial site of the country, which should act as a signpost for qualitative changes in the national film industry.
Applications are accepted until May 6, only Ukrainian projects are allowed to participate. The works will be evaluated by a professional jury, which will include: Olena Eremeyeva, chief producer of films and TV series at 1+1 and Maria Panchenko, program director of MEGOGO.
"1+1 media keeps its finger on the pulse of new approaches and ideas arising in the direction of national serial production. Therefore, such pitches are a great opportunity to discover new talents and help them develop. This is important both for the industry in general and for 1+1 media , because every year we offer viewers dozens of series and thousands of hours of quality Ukrainian-language content. We are sure that together with our partners and organizers we will find good ideas and help them shine!", commented Olena Eremeyeva , chief producer of films and series at 1+1.
In the final of the competition, which will be held on June 2 at the Kooperativ HUB, 10 participants will be able to present their ideas live. Conditions of participation, details of the prize fund and regulations are available at the link — molodist.com .
About partners:
Group 1+1 media — one of the largest media holdings of Ukraine, which includes 7 own TV channels (1+1, 2+2, TET, PLUSPLUS, 1+1 International, UNIAN, Bigudi) and 2 partner ones (Kvartal TV and Paramount Comedy), news resources of TSN. ua, Glavred, UNIAN Information Agency, own production divisions, Kyivstar TV platforms, Viasat, 1+1 video, as well as the 1+1 media school educational project.
Kyivstar TV is a joint project of the 1+1 media group and Kyivstar, founded on December 11, 2019. This is an online television platform that provides users with access to hundreds of thousands of hours of domestic and foreign content, live programs and regularly offers exclusive pre-premiere screenings of projects. Its advantage is the ability to view content from five different devices at once — from smartphones, tablets, laptops, Smart TVs or TV tuners. As of the beginning of April 2021, the platform had 262 TV channels and a VOD library of 10,000 films and TV series lasting over 50,000 hours.
MEGOGO — it is one of the largest media services for watching video, TV and listening to audio in Eastern Europe. The monthly audience is 55 million unique users. The resource catalog — more than 150,000 hours of content. The media service cooperates with well-known studios: FOX, BBC, Sony, Walt Disney, Universal, Warner Brothers, Paramount Pictures and others. MEGOGO changes the habits of users regarding modern content consumption: television with interactive features, high-quality movies and cartoons, a content recommendation system based on preferences, its own thematic interactive channels, a separate section with games on Smart TV, thousands of audiobooks and podcasts. MEGOGO is available on all top platforms connected to the Internet: TVs with the Smart TV function, media players, Apple TV set-top boxes, Android TV, game consoles, smartphones and tablets based on iOS and Android, as well as computers.
Read also