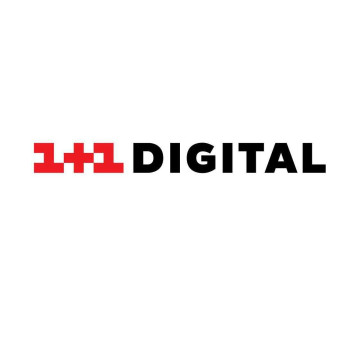 1+1 media launches 1+1 DIGITAL INFLUENCER MARKETING AGENCY
The 1+1 Digital team announces the launch of a new line of work with bloggers - 1+1 DIGITAL INFLUENCER MARKETING AGENCY, which involves the use of exclusive formats related to the content of projects of channels 1+1, 2+2, TET and other digital resources of the 1+1 media holding . Thanks to this unit, 1+1 Digital clients Sales get the opportunity to implement special projects and solve their own marketing tasks on 1+1 media digital platforms with the involvement of bloggers and their resources.
Comprehensive services will include all stages of the implementation of each project: from the development of a creative concept to forecasting and evaluation of results. Customers will also be able to choose one of the options: turnkey project implementation, receiving an individual brand strategy for working with influencers, or ordering a creative concept.
"Today, in addition to quality, the consumer also values ease of use. That is, whatever your product or service is, it is important that you, as a brand, be and offer them where your audience is. And it is possible to properly interact with it only if the implementation of marketing campaigns will be carried out cross-platform. The latter is impossible today without cooperation with bloggers, because they simply explain complex things, create associations and set trends, influence the decision-making of subscribers. Launching 1+1 DIGITAL INFLUENCER MARKETING AGENCY, we go beyond the scope and strengthen the powerful pool of digital 1+1 media sites by reaching out to influencers. Now, using a non-standard approach, we will provide the client with high-quality coverage of the target audience he needs, without being afraid of experiments. Let 's _ make it real !," comments Danylo Shchestyuk, head of 1+1 Digital 's web content production department .
As part of the implementation of campaigns for customers, the 1+1 DIGITAL INFLUENCER MARKETING AGENCY team will involve such tools as sponsorship, product placement, cross-platform projects, brand ambassadorship, branded shows, blogger video placement on the website, exclusive formats of backstage shows and series of 1+1 channels, 2+2, TET, native advertising. In-house video production will work on content creation.
"For brands in Ukraine, working with influencers has long ceased to be something incomprehensible and frightening. The market for influencer marketing is growing, and with it, the needs of customers. Today, from cooperation with bloggers, clients want not only a place in their content, but also a creative approach to integration and, in most cases, complex mechanics of interaction with the audience. We know what our clients need, so we offer a creative integration concept for each project with bloggers, for which we select relevant bloggers. Unlike most on the market, our offers stand out for their comprehensiveness, because with us, the brand has access to exclusive content of shows and series, and we "package" all this beauty on our own 1+1 media resources, which in themselves are powerful platforms for advertising placement. I think it is difficult to find someone who does it better in Ukraine, at least in terms of the complexity of projects in the direction of influencer marketing" - says Vasyl Senchuk, manager of 1+1 DIGITAL INFLUENCER MARKETING AGENCY.
Read also