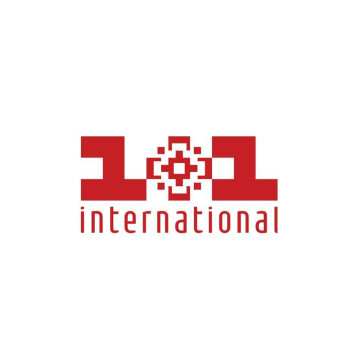 1+1 media launched the streaming application 1+1 International for the Ukrainian diaspora
1+1 International is an international version of the popular Ukrainian TV channel "1+1", which was previously available only on cable networks and satellite platforms. The broadcaster's content is designed for all age groups. Therefore, entertainment shows and cartoons, as well as news programs, talk shows, and documentaries are available in the application.
"Ukrainians often complain about the lack of domestic TV channels abroad, especially in hotels. In addition, we see demand for our content among representatives of the diaspora. And it is not only about films and series, people want to receive news from Ukrainian media. Our application will be able to provide the viewer with Ukrainian content in any part of the world where the Internet is available," says Anna Tkachenko, director of the digital direction of 1+1 media.
The video in the application is broadcast without advertising, 24 hours a day, 7 days a week. Until November 1, 1+1 International will be free, then the media group will introduce a paid subscription. So, the cost of using the application for a month will be $1.99, for three months - $2.99, and for a year - $9.99.
"When choosing a monetization model for the application, the media group focused on Western countries, which have a developed culture of paid content consumption. We want to try to go beyond advertising as the main source of income. In particular, a paid subscription will allow us to build work with the most loyal and motivated audience," says Oleksandr Kozachenko, head of external distribution of video content at 1+1 media.
1+1 International is an in-house development of the 1+1 Digital team. The application is designed for users of smartphones and tablets with IOS and Android operating systems with the technology of displaying video on a large screen - AirPlay and Chromecast, as well as Apple TV.
You can download 1+1 International in the App Store and Google Play online stores.
Read also