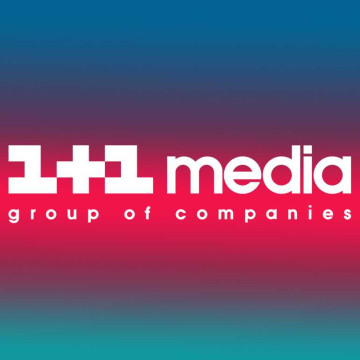 Changes in the programming of sports content in 1+1 media
1+1 media announces changes in the programming of sports content on the group's TV channels. The "ProFootball" program will no longer be broadcast, the media holding will focus on football broadcasts, in particular, there are already agreements with the football clubs "Dynamo" and "Dnipro", negotiations with other FCs are ongoing.
In August 2020, the "ProFootball" program turned 10 years old. However, the issue of August 16, 2020 was the last in the history of the television program. A number of reasons, in particular, the effect of the quarantine on the decrease in the number of sports events and, accordingly, the content of its own production; as well as the impossibility of long-term planning caused by the quarantine and the decrease in viewer demand for sports content on television in general led to the need to review the media group's sports project development strategy.
"We are sincerely grateful to the ProFootball team for their cooperation and huge contribution to the development of Ukrainian sports education and support for national football. It was a wonderful 10 years, full of drive, excitement, fans, positive emotions, high standards and indicators — and they are from now on an integral part of the history of 1+1 media," says Yaroslav Pakholchuk, CEO of 1+1 media.
Currently, the management of sports projects of 1+1 media, headed by Stepan Shcherbachov, is analyzing audience interest and looking for new formats of sports content, including in the synergy of television and digital. The company includes all employees of the program in the personnel reserve and considers the possibility of involving colleagues in other current projects of the group.
Also, 1+1 media returns to broadcasting football matches. Currently, the holding has signed contracts with football clubs "Dynamo" and "Dnipro", negotiations with a number of other clubs are being completed. Soon the audience will be able to support their favorite teams again. So, next Friday, September 11, at 19:00, the "2+2" TV channel will broadcast the match between "Dynamo" and "Desna".
Read also