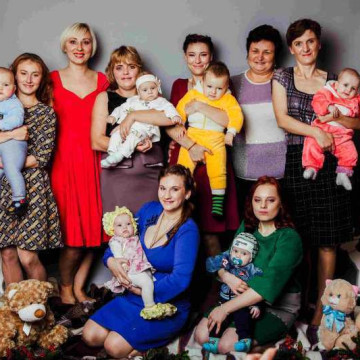 Relay of goodness from the PR department of 1+1 Media
There are pregnant women, as well as mothers with children aged from birth to 18 months. The institution accepts girls without a permanent place of residence, minor mothers, pupils of residential institutions and places of deprivation of liberty. They are taught to take care of themselves and the baby and are motivated to keep the baby with them and not to abandon him.
It is precisely so that in the future they can arrange a life outside the walls of the institution, we decided to start our meeting with a lecture on what are the legal ways of earning for young mothers.
In order for the girls to feel like real beauties, Olena Shut gave them professional make-up and hairstyles and organized a photo shoot with the kids. We understand that children grow up very quickly and we want to leave a memory of this period of their lives.
At the end of the meeting, Piel Cosmetics and Loreal presented the girls with self-care products, and the employees of "1+1 media" presented toys, books, clothes and diapers (of which there are never enough ;) ).
And the baton continues to move through the corridors of the company, looking into other offices.
Read also