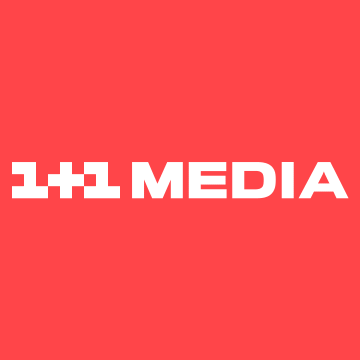 1+1 media group will start distribution of DACHA and EPOQUE TV channels from FILM.UA Group
Andriy Malchevsky , director of the distribution and development department of the 1+1 media broadcasting network, comments: "The 1+1 media group has the most offers in its distribution portfolio with entertaining and informative content, because this is what always attracts viewers. We are proud that every year the number of channels with similar contents increases. This definitely drives the market and increases the demand for local content."
"We at FILM.UA Group believe in partnership in everything, and the expansion of cooperation with 1+1 media is not limited to the distribution of a package of our and partner TV channels, but is evidence of deepening relations. Our companies have already successfully cooperated in the production of full-length films and series such as the currently popular project "My Favorite Strashko", the series of films "Mad Wedding" or the continuation of this franchise in the format of the series "Mad Neighbors" exclusively for the OTT service of Kyivstar TV, " he adds. Nariman Huseynov , director of broadcasting, distribution and development of FILM.UA Group TV channels.
As of October 2021, the distribution portfolio of the 1+1 media group includes 28 TV channels, six of which are its own and 22 are partner channels, as well as the streaming OTT service Paramount+.
Certificate:
1+1 media group is one of the largest media holdings of Ukraine, which includes 7 own TV channels (1+1, 2+2, TET, PLUSPLUS, 1+1 International, UNIAN, Bigudi) and 2 partner TV channels (Kvartal TV and Paramount) Comedy), TSN.ua and Glavred news resources, UNIAN news agency, own production divisions, Kyivstar TV and Viasat partner platforms, own 1+1 video platform, as well as 1+1 media school educational project.
FILM.UA Group is a media group that creates and distributes content, as well as provides a full range of services in these fields. Companies and brands under a single management structure are the leaders of the creative industry of Ukraine and work successfully on the world market.
Read also