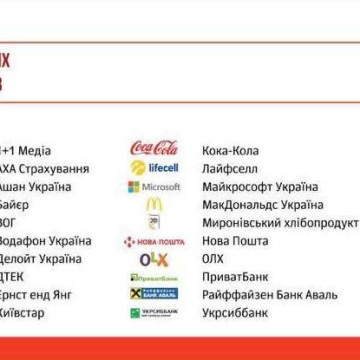 "1+1 media" group entered the TOP-20 best employers of Ukraine
Among the list of companies, the group became the only media holding that entered the TOP-20.
"It is a great honor to be part of the ranking. At the same time, this is a big responsibility. We are glad that searchers appreciated our efforts, and we believe that we will be able to confirm our status as one of the best employers in the country next year," comments Larisa Brouver, HR director of 1+1 media.
Along with 1+1 media, Microsoft Ukraine, Ernst & Young, McDonald's Ukraine, Coca-Cola and others entered the TOP-20.
The results of the rating were formed on the basis of a survey of searchers and the involvement of labor market experts. The organizers presented them on December 7 at the press conference "Rating of employers of Ukraine - 2017: who occupies the leading positions and why."
Read also