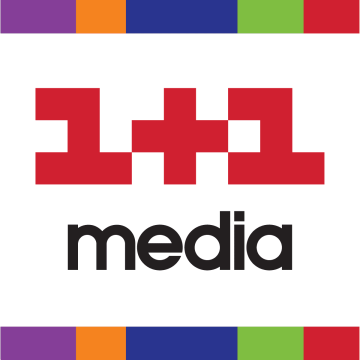 The 1+1 media group encoded its TV channels on the satellite
Yesterday, January 28, at 23:59, satellite television signals of channels 1+1, 2+2, TET, PLUSPLUS and Bigudi of the 1+1 media group were encoded by the " Verimatrix " conditional access system. This means that it is now possible to watch them on satellite only through official satellite operators on a paid basis, or by choosing another legal method of broadcasting: cable, digital (T2) or Internet television.
Currently, satellite subscribers who have not connected to the official operator can watch the above-mentioned TV channels of the 1+1 media group with the following information board: "Since January 28, the satellite signal of this TV channel has been encoded. Contact the official satellite operator to access the TV channel.
As part of the implementation of the last stage of transition to an encoded satellite signal and to ensure a transition period for those subscribers who did not have time to take care of access to TV channels in advance, UNIAN TV will continue to broadcast in open access for a short period after encoding. During this transition period, the channel will post a reminder for viewers: " The satellite signal of most Ukrainian TV channels is encoded. If you don't have the opportunity to watch them, contact the official television operator . The exact date of UNIAN TV coding will be notified additionally.
We would like to remind you that after the coding, the state and a number of informational and regional TV channels will remain in open access on the satellite, so viewers will continue to have access to up-to-date and truthful information from the Ukrainian mass media. Among them is the 1+1 international TV channel , the program of which includes TSN releases and news from UNIAN TV. The encoding system of this channel will not change, so those viewers who already watch it on satellite will continue to have access to the channel without any technical changes.
Those subscribers who wish to continue watching encoded channels on the satellite, need to take several steps to restore this possibility:
· Purchase and install a new satellite tuner that supports the " Verimatrix " coding system. It is possible to recognize it by the marking "UTB" - we recommend that you pay attention to this in order not to come across a device that will not work ;
· Connect to an official satellite television operator;
· Choose a package of channels among those offered by official satellite television operators and pay its monthly cost.
Read also