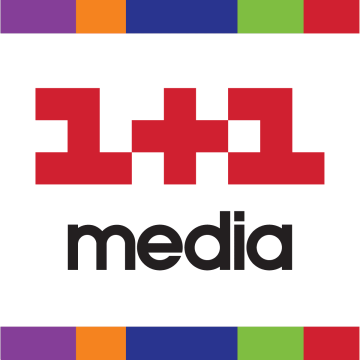 Svitlana Panyushkina became the head of the TSN.ua project
Group 1+1 media informs about personnel and structural changes that have taken place in the company. So, since January 27, Svitlana Panyushkina has joined the team of the media group. Svitlana will assume the position of head of the TSN project. u.a. _
"I congratulate Svitlana Panyushkina in the 1+1 media team and wish her to achieve the goals that are working to implement the group's strategy. Svitlana is a professional with many years of experience and experience in managing Internet projects that have shown high results. Therefore, I am sure that such a specialist is up to new challenges ," commented the general director of 1+1 media on the appointment. Yaroslav Pakholchuk.
"TSN is a powerful and bright news brand that has maintained high standards for many years. Therefore, I am very happy to become a part of this professional team and lead TSN. ua , I hope it will be mutual. I am confident that together we will be able to take the project to a new level and strengthen our leadership position among the news media ," - commented Svitlana Panyushkina.
Also, 1+1 media announces the creation of a single I NFORMATION DIRECTION under the leadership of the general director of the group, Yaroslav Pakholchuk, which includes the news department, the journalistic projects department and the informational Internet projects department as part of the tsn sites . ua , union . ua and glavred . info .
For reference:
TSN ua - TSN website. ua was launched in August 2008, is one of the leading news sites of UAnet and is the leader in social networks. It informs 24/7 about the most interesting events from around the world. Every month, the site is visited by 16.5 million readers, the number of page views reaches more than 80 million, video materials - 1 million. All issues of the "TSN" program are collected in a separate section on the site. Popular sections of the site are "Politics", "Ukraine", "Glamour", "Ladies", "Curiosity" and others. The site's Facebook page has more than 1.6 million followers, 1.68 million on YouTube, and 840 thousand on Twitter. In 2018, TSN.ua began developing its Instagram page and became a record holder among Ukrainian news resources. More than 400,000 people have now subscribed to the account.
Svitlana Panyushkina has more than 15 years of experience in mass media, she started working in business media: the financial weekly Investgazeta and the newspaper Delo. She managed the editorial office of the news portal Segodnya.UA, created a powerful editorial office and brought it to a leadership position. He has experience in creating and managing educational projects for journalists. She was one of the leaders of the Digital Future of Journalism digital journalism project.
Read also