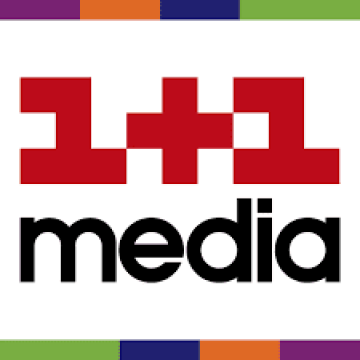 "Kyivstar TV" and 1+1 media open access to the video library for all users of the service
In connection with the coronavirus pandemic, the video platform"Kyivstar TV" opened for all its users access to all news and 6 children's TV channels, as well as to the video library of the online cinema " ivi " at no additional charge. The library consists of more than 7,000 movies and series, and the offer will be valid from March 20 to April 5.
Today, the tariff line of "Kyivstar TV" includes three packages of services: Basic, Comfort, Maximum HD , each of which has a different content. However, in order to support subscribers who are forced to stay at home during the quarantine period, the operator provides equal access to content to all Kyivstar TV users, regardless of the tariff chosen by them.
For those subscribers who use "Kyivstar TV" services only on a smartphone, the "Light" tariff is also available without additional charge, which includes 57 TV channels and a basic video library. For the period from March 20 to April 5, all 50 news TV channels available in the operator's offer, including foreign ones, were also added to the tariff; a number of children's channels, including the PLUSPLUS channel, the Nickelodeon family of channels ; some movie channels that were previously only available in paid packages, such as Spike , Paramount Channel and others.
"Due to the coronavirus epidemic and the declared nationwide quarantine, many people are forced to work remotely, and children and schoolchildren spend time exclusively at home. Despite the new conditions, it is important for all of us to maintain a positive attitude and be together. Therefore, we decided to expand the tariff offer of "Kyivstar TV" and open access to a number of TV channels and a video library to subscribers of the platform without additional fees. We hope that our users will be able to spend this difficult period with benefit and enjoy access to a wide range of high-quality and interesting content, " commented Pavlo Rybak , head of the Kyivstar TV project .
The main advantages of "Kyivstar TV" are:
- More than 170 TV channels and more than 7 000 films and series in the video library from leading Ukrainian and international film studios;
- Ability to view content on 5 devices without additional charge (smartphone, tablet, laptop, SmartTV and TV tuner);
- "Broadcast pause" and "TV archive" function (possibility to save the broadcast and view it later);
To connect the service to the TV, you need to download "Kyivstar TV" on SMART TV . There is a special offer for new subscribers - when connecting, users will receive -50% discount for the first 3 months and.
Read also