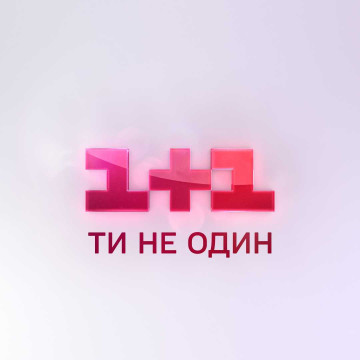 The first live broadcast of "Dancing with the Stars": what made the start of the season memorable
Unfortunately, not all couples managed to get on the dance floor this evening. Yes, Olya Freymut and her partner Ilya Padzina fell ill with COVID-19 and remained in isolation. They went live via video link, and they performed a sensual foxtrot to the hit "Scriabin" "Spy sobe sama" just on the parquet in the yard Olga's house.
The strictest judge of the show, Kateryna Kuhar, highly praised the couple's performance:
"I applaud standing. Olya, you are so gentle, so pale, so unattainable, like an edelweiss flower. Your dances today were like Renoir's landscapes. They were saturated with a palette of ultra-light touches. Thank you".
The leader of the project, Yuriy Gorbunov, said that, unfortunately, another participant, the star of the series "Papik" Daria Petrozhitska and her partner Ihor Gelunenko also have positive tests for COVID -19. The couple went live via video link. The actress admitted that she was very upset, because it was her big dream to go out on the dance floor, but for now doctors have forbidden her to exercise:
" I am the second participant who received a positive test for the coronavirus. Igor also fell ill. Now we have suspended rehearsals, before that we were actively training. Unfortunately, Igor and I cannot show our production... I even dream that I am dancing. We will definitely be back for a show ."
And although according to the rules of the project, audience voting did not take place in the first broadcast and no couple was eliminated, the judges were demanding in their evaluations. According to their results, the first step in the table was taken by Santa Dimopoulos and Max Leonov.
We remind you that from the next broadcast you will be able to send SMS votes for your favorites, as well as vote using the "1plus1 video" mobile application, in which "Super voice" equals 7 SMS messages.
In connection with the continuation of the adaptive quarantine in Ukraine and for the complete safety of guests and participants, the organizers made changes to the conditions of the audience's stay on the project's set. The tables where the spectators will sit will be located at a distance of 1.5 meters from each other - two guests can sit at one table. Antiseptic agents will be available on the set for all those present , guests will undergo a temperature screening at the entrance, and everyone will be issued a medical mask.
The Big Entertainment Shows team is working on the production of the project under the leadership of Volodymyr Zavadyuk.
Watch the show "Dancing with the Stars" every Sunday at 21:00 on the TV channel "1+1".
Follow the news of the project in our social networks:
h ttps://1plus1.ua/tanci-z-zirkami
https://www.facebook.com/tanci1plus1/
Read also