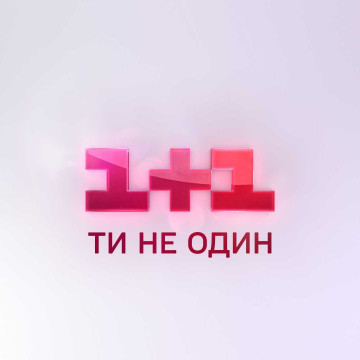 The 1+1 TV channel set its own TV viewing record in 2021
The series "Papik-2" produced by the studio "Kvartal 95" started with record viewing figures - the average share for the two premiere series was 20.1%, and the TV channel 1+1 showed the best results since the beginning of the year.
On March 29, 2021, 1+1, the flagship TV channel of the 1+1 media group, premiered the second part of the well-known Ukrainian TV series "Papik" from the authors of the "Kvartal 95" studio. The project demonstrated a high share of television viewing: in particular, the 1st series of the 2nd season, which was broadcast at 20:45 on 1+1, won a rating of 5.8% and a share of 18.5%*, the second series at 21:20 received a rating of 6, 5% and a share of 21.2%, and the average rating of the 2nd series was 6.2% with a share of 20.1%. The total coverage of the 4+ audience (all of Ukraine) was 3.3 million people.
Thus, the first series of "Papik-2" became the best start of the series on Ukrainian television in 2021 and the best program of the day according to the results of television viewing on March 29.
"The premiere of the series "Papik-2" lived up to our expectations and the audience of 1+1. He successfully continued the marathon series of the spring TV season. We hope that the new series will also be interesting to our audience. We expect traditionally high ratings of our next projects, " commented the general producer of the 1+1 channel and director of television business Maksym Kryvytskyi.
In addition, on March 29, 1+1 became the leader among all Ukrainian TV channels with a share of 11.5% for the financial day, and in prime time with a share of 15.2%. These are the best results of the TV channel since the beginning of the year.
We will remind you that in 2019, when 1+1 broadcast the first part of the project, "Papik" became the most popular TV series in Ukraine. This compelling story of intergenerational synergy, testing fate and family values averaged 23% in the 18-54 audience (50K + ).
Stanislav Boklan and Daria Petrozhytska traditionally play the main roles in the TV series "Papik-2", which after the premiere received a powerful wave of additional popularity. The plot of the second part unfolds around the new adventures of Lisa (Darya Petrozhitska) and Dida (Stanislav Boklan). They will continue to maintain a relationship and help each other in various life situations. The series will be broadcast on TV channel 1+1 from Monday to Thursday at 20:45
* audience 18-54 (50 thousand+)
* financial day 6:00-26:00
* TV audience research data belong to ITC; the operator of the panel is Nielsen .
Read also