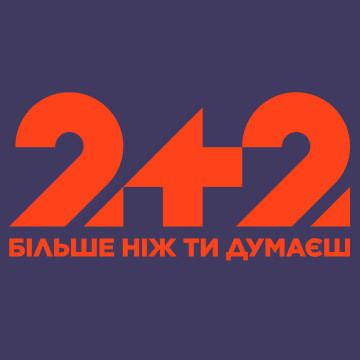 TV channel 2+2 is shooting the final season of the TV series "Cop Wars. Kharkiv"
TV channel 2+2 has started shooting the third season of the drama series "Cop Wars. Kharkiv", which will be the final part of the detective saga. The premiere of the series is planned for 2021.
"We managed to create a series that became one of the best among the projects of our own production 2+2. This was made possible thanks to a great team, a strong cast, character images and "living" stories. Indeed, the third season of "Cent Wars. Kharkiv" will be the final one. We deliberately end the series on a high note and we talk about it without sadness, because during the time of working on the project we better understood with which team, stories and actors we are ready to conquer new heights, - comments the editor-in-chief of the 2+2 channel Olesya Pazenko. — In the final series of "Ment Wars. Kharkiv" we are preparing a surprise that, we are sure, fans of the series will like."
"The cop wars. Kharkiv-3" is a continuation of the detective series about principled operatives who wage a desperate fight against those who, using power and connections in law enforcement agencies, cross the line of legality.
Once in the department for the fight against illegal arms trafficking, lieutenant colonel Andriy Gordienko does not stop uncovering high-profile murders, although this is now not part of his direct duties. Together with loyal friends and subordinates, Dmytro Voronov and Bohdan Kharchenko, Gordiy begins an investigation into the bloody shooting, which will turn out to be only the beginning of a criminal conspiracy of criminal players and "werewolves in uniform".
"Channel 2+2 has already launched its jubilee autumn TV season, but we do not stop increasing the volumes of our own production and have already started filming spring projects. Among them is the detective "Cops Wars. Kharkiv-3", which, I am sure, will be appreciated by the audience of the channel", — comments Serhii Kyzyma, general producer of 2+2.
In the final season of "Ment Wars. Kharkiv" will have 16 episodes, the filming of which will be the largest in the entire history of the project in terms of the number of action scenes with chases and shootouts. That is why law enforcement consultants, as well as professional stuntmen and firearms specialists are involved in the production of the new season.
Starring: Artem Pozniak, Bohdan Yusypchuk, Serhii Listunov, Anastasia Rula, Iryna Guley, and others.
Filming takes place in Kyiv. The series "Cops Wars. Kharkiv-3" is filmed by 1+1 Productions on behalf of channel 2+2. Directors: Valerian Rozhko, Mykola Pelikhov. Producers: Serhii Kyzyma, Oksana Yanko-Kovalenko, Olesya Pazenko, Larisa Martseva, Volodymyr Andriyuk.
Read also