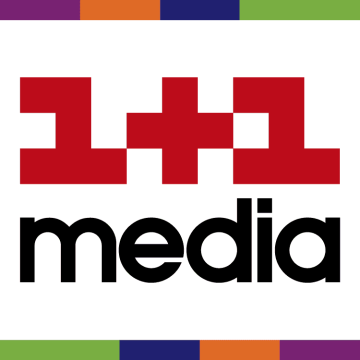 TRC "Studio 1+1" LLC will be partially owned by the employees
"We are sure that 1+1 media is primarily people who work in the company and implement ideas that change each of us. It's nice that not only the management of the group understands this, but also the owners of the company," commented the general director of 1+1 media, Oleksandr Tkachenko.
Employees received their shares in the company: Ella Valeryivna Bialystok, Gorbunov Yury Mykolayovych, Vasylevska-Smaglyuk Olga Mykhailivna, Demchenko Iryna Oleksiivna, Zhmakina Yuliya Volodymyrivna, Zagorodniy Oleksandr Vasyliovych, Kovalev Artem Volodymyrovych, Koshelenko Olga Serhiyivna, Kashpor Olga Mykhailivna, Mazur Alla Hryhorivna, Motorniy Oleksandr Mykolayovych, Naida Ivanna Anatolyivna, Nalivayko Sofya Oleksandrivna, Nesmiyan Olena Volodymyrivna, Opalenyk Robert Mironovich, Paveletska Svitlana Oleksandrivna, Pakholchuk Yaroslav Valeriyovych, Popov Serhiy Valeriyovych, Rayevska Nataliya Mykolayevna, Senichkin Ruslan Viktorovych, Slisarenko Olga Viktorivna, Sukhenko Maksym Anatoliyovych, Lydia Anatolyivna Taran , Anna Volodymyrivna Tkachenko, Oleksandr Vladyslavovich Tkachenko, Maksym Volodymyrovych Shilenko, Maria Mykolaivna Chmil, Stanislav Serhiyovych Yasinsky.
Read also