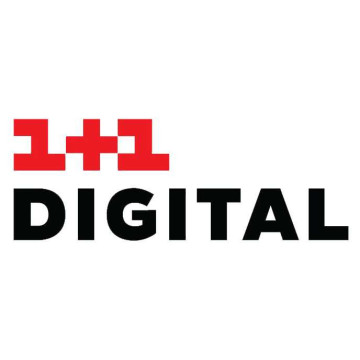 1+1 Digital Launches Voice of the Country Backstage Reboot
Very soon, viewers of the TV channel "1+1" will join a new page in the history of the largest music show of Ukraine - "Voice of the Country. Reboot". The new, 11th season has prepared a number of updates and surprises for its fans.
The 1+1 Digital team is preparing a special gift for fans of the show, thanks to which viewers will be able to look behind the scenes of the project and see all the most interesting things that happened on the set: final rehearsals before going on the dance floor, sincere emotions and experiences, exclusive interviews immediately after the performance, funny moments etc.
During the 14 weeks of the project, the backstage host will be Ukrainian radio host and blogger Slava Dyomin. He will not miss any interesting thing and will definitely not leave the audience without exclusive details, which will be trusted by both the participants, whose names will be revealed later, and the presenters - the favorite TV couple of Ukrainians: Yuriy Horbunov and Kateryna Osadcha, and star trainers: the favorites of the audience of the show Tina Karol, MONATIK, as well as Oleg Vinnyk and DOROFEEVA, who joined the coaching team in the 11th season.
"I am very happy to join such a large-scale project as "Voice of the Country. Reboot". For a long time I dreamed of visiting the backstage, showing the audience what is happening outside the scene. I think season 11 is a real reboot! What we saw is 100% impressive," says Slava Dyomin.
The constant partner of the backstage is the global postal and logistics group of companies Meest, which owns the largest network of post machines in Ukraine. Previously, the company already supported the launch of the backstage format at the large-scale entertainment show "Dancing with the Stars", which turned out to be so popular and expected by the audience that the 1+1 Digital team decided to continue developing this type of communication with the audience and integrated it into "Voice of the Country. Reboot".
To the viewers of "Voice of the Country. Reboot" awaits a meeting with vocalists from all corners of Ukraine and the world, who will surprise you with their vision of music, unusual timbres and powerful voices. In the eleventh season of the show, favorite Ukrainian songs and world hits that have already gone down in music history will play. The start date of the largest music show of Ukraine will be announced separately. Backstage "Voice of the Country. Reboot" will be available to watch on the show's official YouTube channel. A new issue will be released on the channel every week.
Read also