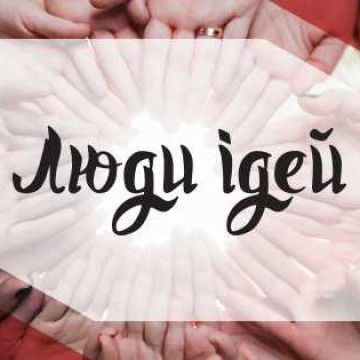 1+1 media renews the employer brand
In 2018, 1+1 media launched the process of renewing the employer brand, as part of which the large-scale project "People of Ideas" was launched. He tells sincere stories about the most important value of the company - its magical employees. About those who generate impressive ideas, invest a huge part of themselves in each project and are infinitely in love with what they do.
On the media.1plus1.ua corporate website, the group will talk about the professions of its employees, talk about the rules of their lives and what it means for them to be in the 1+1 media team. The list of project participants will be formed randomly. Each month, the group's internal portal will vote for two of the most interesting stories. The photo of the winners, stylized for the project, will be seen by all of Kyiv on one of the billboards near the head office of 1+1 media. In a year, the company will tell the stories of one hundred and twenty employees.
"We believe in people as much as they believe in their ideas. We value, respect and love our huge team and are proud to have the best of the best working here. Therefore, we believe that everyone should know about our people of ideas, because they inspire, motivate and change the perception of themselves and the world. We hope that these sincere interviews will encourage colleagues and inspire new endeavors, and the "People of Ideas" project will help open new horizons for both everyone and the company," comments Oleksandr Tkachenko, CEO of 1+1 Media .
You can follow the news of the project in social networks using the hashtag #людыидей .
The first ten stories of people of ideas have already been published. You can get to know the guide to future professions, the one who opens worlds, the star fairy, the news carrier, the host of coziness, the conqueror of numbers and other magical employees on the 1+1 media website in the project section .
During 2018, simultaneously with the "People of Ideas" project, the group is implementing a series of internal initiatives that will definitely improve the lives of employees in the company and help everyone achieve their most ambitious goals.
Read also