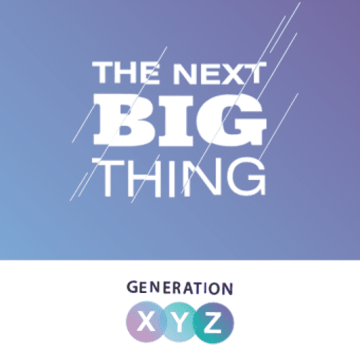 1+1 Media is launching the educational portion of The Next Big Thing pitch. Generation
This Thursday, June 7, the first master class from the educational part of The Next Big Thing will start. Generation. A series of free lectures from key market experts is an integral part of every idea pitch from 1+1 media. All of them will take place in the first half of the summer during the stage of accepting works for the competition, the main task is to talk about trends, teach new things and suggest special ideas for submitting applications.
Oleksandr Kozachenko, head of external distribution of video content of 1+1 media, will start the educational part. The topic of the first event will be "Video content for YouTube and Instagram. Audience. Monetization". Daily viewing of YouTube and Instagram is already a habit of most Ukrainians. Being always in touch with content is the reality of today. Oleksandr will tell what content is best perceived by the consumer, how to monetize it and get right into the heart of the target audience. Participation by pre-registration at the link . The event will take place on June 7 at 19:00 at 1/3 Yaroslavskyi Lane, HUB 4.0.
The next master class will be held on June 15, its speaker will be Olha Slisarenko, chief producer of entertainment programs of the 1+1 channel. A total of five master classes are planned. Follow The Next Big Thing official group for updates and announcements. Generation on Facebook and Instagram . All events are free.
We will remind you that we are accepting submissions for The Next Big Thing. Generation started on May 29. Applications are submitted in two nominations: X-series and Z-web formats, the latter accepts ideas for YouTube channels and series for Instagram, lasting exactly one minute. The reception will last until July 23 inclusive. Works for the competition can be submitted on the project website
Read also