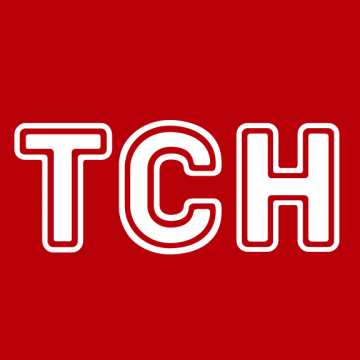 Schoolboy Sashko, who is fond of construction, visited Nataliya Moseychuk in the new TSN studio
On Independence Day, Nataliya Moseichuk appeared on TSN for the first time from the new super-technological studio and did not forget to invite a young designer, a 9-year-old boy Sashko Skobchenko with his mother Yulia, as a guest to show the scenes and chat.
Remember, this is the same schoolboy Sashko from Kyiv, who the day before sent a surprise for Natalya via Facebook — photos of a news studio with a crane, cameras and a figure of his favorite TV presenter, which he made himself from Lego blocks. And it just so happened that the new TSN studio was being built in those days, so Natalya decided to make a surprise in return.
On August 24, Sashko got to the 1+1 TV channel - to a new, spacious studio equipped with the most modern equipment and screens. The cube and table art object is made according to the idea and sketches of the TSN team itself. Such a table and cube are the only ones in the world. The floor of the space rotates 360 degrees. The studio tried to make the design unique - unlike any other.
The young viewer of 1+1 was delighted. Sashko constructs a lot, likes to watch the news and is interested in history.
To Natalia's question what he wants to be when he grows up, Sashko answered: "I want to become a businessman and designer, like Elon Musk. Musk said that the best designers of space rockets are Ukrainians. This year I would like to understand how electronics and computers work."
Sashko brought models from Lego as a gift to Natalya — the same TSN studio and the Right to Power studio — he made the last one especially for this meeting.
Natalia presented the boy with a set of a young architect and souvenirs.
As Yulia's mother says: "Sashko is an exemplary student, on September 1 he will go to the 4th grade, he really likes studying. When they traveled to Normandy, the son disassembled the landing
Allies in these parts, operation Neptune in all details, acted as our guide. He is engaged in tennis and swimming, likes to do crafts with his grandfather, and also to play with his friends."
The TV presenter wished Sashka a great start and end of the school year:
"Let this meeting of ours be your inspiration for new achievements in life. Do you realize that yesterday you were just making your models out of cubes at home, and today you have arrived as an honored guest at the new studio of TSN, where news is told for millions of Ukrainians? In fact, this is not a miracle - it is the result of your sincere efforts. It is education and diligence that lead to the realization of dreams. I wish you to develop your talents. Ukraine really needs professionals! May you find good teachers, mentors and assistants. I am honored to be one of them. Keep doing what you like."
On the excursion, Sashko and mother Yulia, in addition to the studio itself, saw the 1+1 office, the newsrooms of TSN and TSN. Week, breakfast with 1+1, make-up rooms, meeting rooms.
Read also