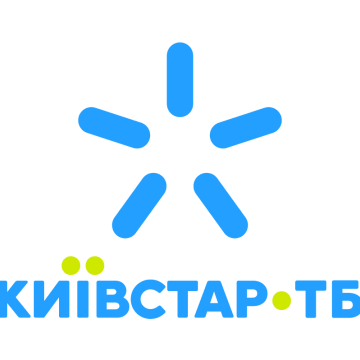 The magical world of the Disney studio is available on Kyivstar TV
The Kyivstar TV online television platform has added Disney studio content to its library.
Yes, the box-office cartoons "The Secret of Coco", "Ice Heart 2", "Toy Story 4", "Paradise", "Cars 3", "Soul", "Forward", "Enkanto" are already available in the video library. The world of magic". In addition, among the films you can watch the adventures of "Aladdin", the wonderland of "The Witches", the incredible "Star Wars. Skywalker. Ascension", "Star Wars. Han Solo", "Kingsman", "Cruella", "Death on the Nile" and many other world blockbusters.
All films are available in professional Ukrainian dubbing, and most also have the original audio track in English. Legal viewing of Disney studio content is available for a nominal additional fee of UAH 49.
In general, the Kyivstar TV online television platform has about 20,000 films and series, 300 TV channels, and some of the content is freely available to all registered users of the platform.
In addition, since the beginning of the full-scale invasion, Kyivstar TV has opened free access to news TV channels, all educational and part of children's content, as well as made available about 400 audio fairy tales in Ukrainian.
The content is open to subscribers of all mobile operators, and the platform can be used from several devices at once: smartphone, tablet, laptop, SMART TV and set-top box.
Help about Kyivstar TV
Kyivstar TV is a joint project of the 1+1 media group and Kyivstar, founded on December 11, 2019. It is an online television platform that provides users with access to hundreds of thousands of hours of domestic and foreign content, live programs, and regularly offers exclusive pre-premiere screenings of projects. Its advantage is the possibility of connection on five different devices: smartphone, tablet, laptop, Smart TV or TV tuner. Kyivstar TV is available for all mobile operators in Ukraine. The platform has more than 300 TV channels and a VOD library of 20,000 films, series, cartoons and shows. Additional Information: tv.kyivstar.ua
Help about Kyivstar
Kyivstar is the largest Ukrainian telecommunications operator, serving 26.3 million mobile subscribers and 1.2 million fixed Internet subscribers. The company provides communication and data transmission services based on a wide range of mobile and fixed technologies. Kyivstar 4G network is available in the territory where 90% of the population lives. Kyivstar's shareholder is the international VEON Ltd Group, which has an office in the Netherlands. The Group's shares are traded on the NASDAQ (New York) and Euronext (Amsterdam) stock exchanges. Kyivstar has been working in Ukraine for 24 years, is the number 1 taxpayer in the communications industry, one of the best employers and a socially responsible company.
Additional information: pr@kyivstar.net, www.kyivstar.ua
Read also