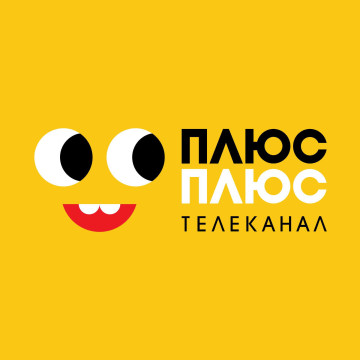 PLUSPLUS, "Osvitoria" and the World Nature Fund WWF-Ukraine developed an open lesson for Earth Day
Methodical development of the lesson is provided by "Osvitoria". Thanks to a professional and modern approach to teaching children, an interesting, entertaining and, therefore, full of useful information and facts about environmental problems and ways to solve them lesson was created.
"Osvitoria" creates systemic innovative educational projects, because it believes that education is the best investment. We are convinced that the future of the country, which we will see in 30-40 years, depends on education. A lesson for Earth Day is our contribution to caring for the beautiful planet that future generations will live on. The way we teach children today to take responsibility for themselves and the environment, love and respect nature, will shape the face of the Earth in decades," comments Zoya Lytvyn, head of the Civic Union "Osvitoria" and founder of the "Novopechersk School".
The expert partner of the lesson "Caring for the Earth" - WWF-Ukraine, provided useful advice on issues of environmental protection that should be raised and which are directly related to the situation in Ukraine. Cutting down trees and frequent forest fires, soil depletion due to imperfect agricultural practices, growing water shortages due to the destruction of natural areas are just some of the harmful factors affecting the ecological state of Ukraine. That is why children and their parents should know about the main factors of environmental problems and the steps available to everyone that will help improve the state of the natural environment.
"WWF's mission is to build a future in which people will live in harmony with nature," comments Oleksandra Yarova, WWF-Ukraine communications expert, "Mankind has to change its relationship with nature in many ways in order to continue to be able to use with all its benefits. It is best to start forming such an ecologically conscious and responsible society from an early age. WWF-Ukraine experts gladly participated in the creation of a lesson for Earth Day and shared simple tips for a sustainable life that will help every student take care of our planet."
The all-Ukrainian online premiere of the open lesson "Caring for the Earth" will take place on World Earth Day, April 22, Thursday, at 10:00 a.m. — children will be able to participate in real time. However, the materials for conducting the lesson, which include the presentation, methodological tips and ECO PLUS PLUS episodes, will be available to teachers on a special web platform for further use both during distance lessons and in the classroom.
Additionally:
TV channel PLUSPLUS is a leader among animation, entertainment and educational TV channels in Ukraine for families with children of preschool and school age. PLUSPLUS is products of our own production, the best of world animation, as well as educational and educational cartoons.
Public Union "Osvitoria" is a non-profit public union that develops education in Ukraine, creates innovative schools and programs, trains teachers and managers, publishes modern educational media and provides access to quality education to low-income children.
The World Wide Fund for Nature WWF-Ukraine is one of the most influential and largest independent environmental protection organizations in the world, which counts more than 5 million supporters and works in more than 100 countries of the world, including Ukraine. WWF's mission is to build a future in which people live in harmony with nature by preserving the planet's biodiversity, rationally using natural resources, reducing pollution and irrational consumption.
Read also