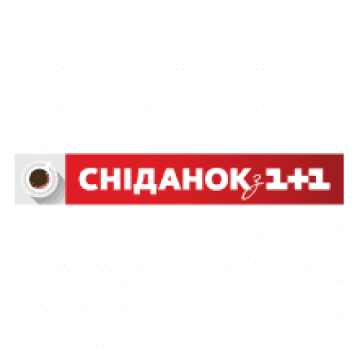 "Breakfast with 1+1" broke its own television viewing record over the past 10 years
According to the results of the previous week, April 16-20, 2018, "Breakfast" gathered a record audience. The share of the program for the target 18-54 (Ukraine) was 15.1% - this is the highest indicator of the program in the last 10 years. And for the audience 18-54 (cities of 50,000+), the share was 14.9% - this is the level of the program's record share since 2005.
The "1+1" morning block, which includes "Breakfast with 1+1" and TSN releases, confidently led in its slot for the week, far ahead of its competitors in terms of audience share.
It should be noted that last year's achievements allowed "Breakfast with 1+1" to be included in the shortlist in five nominations of the prestigious "Teletriumph" award, the results of which will be announced today. Thus, "Breakfast with 1+1" and its employees are presented in the nominations "Morning/daytime information and entertainment program", "Host of the morning information and entertainment program, "Interviewer", "Director-producer of the morning/daytime program" and " The operator of the promotional video/channel ID". In 2018, "Breakfast" continues to surprise viewers. The most authoritative experts came to the studio of the program, in March the hosts of the program gave motivational speeches dedicated to the problem of bullying in schools, and recently Ruslan Senichkin and Lyudmila Barbir returned from Georgia and prepared a series of special stories for the "My Guide" column. In addition, "Breakfast" is expanding its work beyond the air and has launched a special project on Facebook - interviews with stars on the air.
Read also