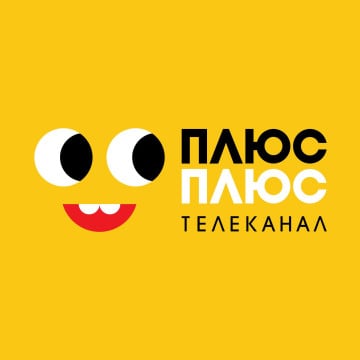 Ukrainian stars voiced the animated series BRAVE BUNNIES
Ukraine, Kyiv — December 4, 2020. For the first time in the history of Ukrainian animation, stars joined the voiceover of a children's cartoon series. Ukrainian artist, producer and showman Potap and actress and TV presenter Olena Kravets voiced ZaYtsebatki in the BRAVE project BUNNIES _ _ Also, one of the Zaytsedruz was voiced by Potap's son Andriy Potapenko in the animated series.
Potap's comment : "I didn't have to play anything - in life, I am exactly like Dad Zai: a very cheerful, open, energetic super dad who is always happy for his children . " By the way, my son Andriy also took part in the voiceover of this animated series in , which I am very proud of!" .
Andriy Potapenko 's comment : " I am glad to join my father in this event . My hero is a very cheerful ZaYtsedrug, just like me! I will be happy to watch the animated series on PLUSPLUS .
Olena Kravets' comment: "My younger children are the same age as the main characters Bop and Boo. They get to know the world around them with the same curiosity, meet new friends and ask a lot of questions. So it was very easy for me to feel like the mother of the Brave Bunnies. I am sure that my kids will become real fans of BRAVE BUNNIES. After all, the animated series is dynamic, fun, with a plot and situations that are very close and understandable to preschool children . "
Olga Cherepanova , author of the idea and creative producer of Glowberry comments :
"We had no doubts when choosing Olena and Potap to voice the parents of the Brave Hares. After all, they are very harmonious in the image of our heroes. Potap is as creative, funny and inventive as Dad Zai, Olena is as positive, modern and caring as Mama Zai. We are extremely happy that Ukrainian stars are happy to participate in the creation of high-quality children's content!"
Ukrainian-Spanish cartoon series for preschoolers BRAVE BUNNIES / BRAVE BUNNY I tells about the adventures of curious and brave Bunnies who go on a Great Journey to learn about the diverse world and meet new friends. The peculiarity of the series is to help children in their first experience of socialization in a fun game form, to teach them to loyally accept the differences of others and to be brave in exploring the world around them. The animated series will be broadcast daily on the P LUSPLU S TV channel , starting from December 5. Even before the world premiere of BRAVE BUNNIES became a pitching finalist at the international animation festival C artoon Forum 2018 . In the next six months, the premiere of the animated series will take place on TV channels in Italy, Germany, Great Britain, Finland and Israel.
B RAVE BUNNIES/HOROBRI ZAITS I is an original animated series for preschoolers, created according to the author's idea of a creative producer Glowberry by Olga Cherepanova and in co-production with the animation studio A nim a ( I span and I ). The visual style was developed by the famous Ukrainian illustrator Anna Sarvira . The main director is Tim Fehrenbach (Great Britain), the main screenwriter is John Van Bruggen (Canada). The world distributor of the animated series is the Oscar-winning animation studio A ardman Animation s .
G lowberr y is a Ukrainian creative production company that creates high-quality 360 content for children and families around the world. The animation projects of the professional team of creators have become finalists in pitching at such international animation festivals as Cartoon Forum, Animation Production Day, Cartoon 360, Annecy International Animated Film Festival (MIFA), Ottawa International Animation Festival, The Financing Forum for Kids Content.
P LYUSPLYU S is an animated, entertaining and educational TV channel for families with children of preschool and school age. PLUSPLUS is products of our own production, the best of world animation, favorites from Disney, Nickelodeon, as well as educational and educational cartoons.
Read also