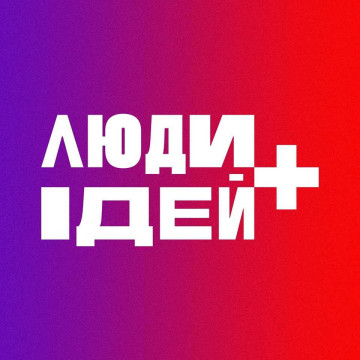 1+1 media opened a photo exhibition #zabutyprovik in the center of the capital
The photo exhibition can be viewed until September 27 at the BUHTA Art Space (Kyiv River Station). free entrance
As part of the large-scale social initiative 1+1 media #zabutyprovik, on September 18, the photo exhibition of the same name was opened in the BUKHA Art Space. Until September 27, 29 photos of Viktoria Kvitka with project participants are presented at the "Kyiv" River Station. Among them are stars of Ukrainian show business, People's Artists of Ukraine, actors, presenters, journalists, as well as non-public people who have a powerful history of success and prove by their own example that being in demand and self-confident professionals is not about age. but about faith in oneself and one's ideas.
In particular, the People of Ideas+, as the project team calls them, were: Ostap Stupka, Oleg Skrypka, Volodymyr Goryanskyi, Anatoly Hnatyuk, Alla Kudlay, Pavlo and Marina Zibrovy, Marina Morozova, Tina Antufyeva, Natalya Kara, Volodymyr Dorosh, Kostyantyn Hrubych . You can read their stories and view some of the photos on the website https://ideaspeople.1plus1.ua/
As the organizers note, the goal of the photo exhibition is to show different audiences that it is possible to remain successful, goal-oriented and destroy social stereotypes even after reaching a certain age. Also, don't be afraid to change your field of activity and be ready to turn your life around 360°.
"We invite everyone, regardless of age, to visit the photo exhibition. After all, it is not only about beauty, but also about the powerful content embedded in the history of the participants. By the way, under each photo there is a QR code, after reading which, you can go to an audio or video message recorded by our People of Ideas+. And the fact that the entire evening city was in crazy traffic jams on September 18, and our stars and guests still found a way to get to the opening shows one thing: the project really has a response in the hearts of many. And this is inspiring," says Svitlana Paveletska, director of marketing communications at 1+1 media.
"This is a very important project both on a global scale and for me personally. The story of each hero is special and valuable to me. All of them are fantastic and inspire us to be better today than yesterday," said Victoria Kvitka, the project's photographer.
The host of the event was Ruslan Senichkin, and the headliners of the evening were the legendary Vopli Vidoplyasova, who gave everyone present a real rock concert.
You can view photos from the event at this link - https://cutt.ly/cwZMJ3C .
The plot of "Breakfast with 1+1" about the opening of the photo exhibition is available here - https://youtu.be/UDHFr0OMvf4
Facebook page of the exhibition - https://www.facebook.com/events/899874933721536/
Read also