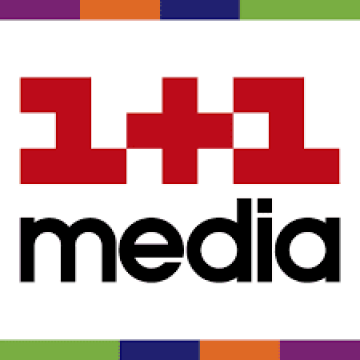 The 1+1 media and PLUSPLUS marketing communications team won Effie Awards Ukraine 2019
On December 13, the campaign for the promotion of the brand "The world is waiting to be discovered" of the channel " PLUSPLUS " won gold at the Effie Awards Ukraine 2019 in the nomination "Branded content and service", and the best team in the "Media companies" category of the award was the marketing communications team 1+1 media .
"We are glad that we managed to achieve our goals and get a result that exceeded expectations. The project "The world is waiting for discovery" became the pioneer of many directions in the market, so I can safely say that we not only inspired the audience to discover, but also ourselves - the project team. Gold Effie is the second award from the award for the PLUSPLUS channel, thanks to colleagues in the industry, who highly appreciate our achievements. More to come," said Anna Gonchar, executive director of niche channels 1+1 media.
"This is not our first award, as those who drive marketing communications among Ukrainian media companies. There are many interesting challenges ahead, but together with my team, I know for sure that we are capable of any projects and challenges," commented Svitlana Paveletska, director of marketing communications at 1+1 media.
We will remind you that the cartoon series "The world is waiting to be discovered" produced by the animation production channel, integration into the educational process and GR-communications, as well as the launch of a line of licensed products contribute to the fact that children can learn something new and interesting about the world and subjects in an easy and understandable way , which surround us in everyday life.
The history of the brand began with the 24-episode animated series "The World is Waiting for Discovery", created in the style of the channel, starring the PLUS PLUS heroes - Trekutea, Quadrik and Kruzhk. In addition to the broadcast, the series are available on the PLUSPLUS website, 1+1 video and YouTube.
Since 2018, the project has been recommended by the Ministry of Education and Culture of Ukraine for review in schools. For this purpose, an ad-free, unique section for teachers was created on the channel's website.
In addition, in 2018, the series "The world is waiting to be discovered" was used in textbooks for the 1st grade of the publishing house "Ranok" for the subject "I explore the world". In 2019, new series were added to the textbook for the 2nd grade. It was the first such experience of integrating entertainment and educational content into school literature on the Ukrainian market.
As part of the development of the 360 project, the PLUSPLUS TV channel also developed the licensing direction, releasing sets for experiments, constructor encyclopedias, and a game in augmented reality. A series of educational materials was also released - Sudoku, Labyrinths with stickers, Crosswords, Coloring pages.
Read also